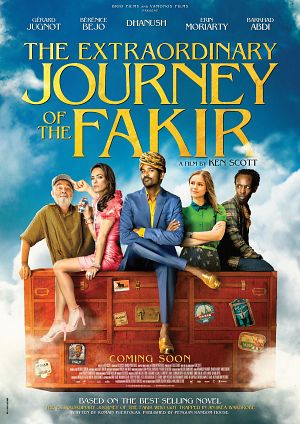 THE EXTRAORDINARY JOURNEY OF THE FAKIR takes us on a wild ride of coincidence and circumstance. Aja, a young fakir (magician) from the streets of India arrives in Paris in search of his past and his future. He falls head-over-heels for Marie, whom he meets amongst the cabinets and couches in an IKEA store, and plans to meet up with her again the next day. When he accidentally gets stuck in a wardrobe that is shipped in the night to the UK, Aja finds himself on the run from border police and bandits alike. As he tries to make his way back to the city of love, Aja finds himself crossing many borders and meeting many colourful characters.
These are in season passes and will be posted to you.
Shows (Gold Membership)
Admin Fee $0.00 | ALL TICKETS GONE!
Sydney Venues (various)
–
Sydney, New South Wales
0000
Australia