PHOTO 2021 International Festival of Photography will be taking over Fed Square with the global participatory art project Inside Out, initiated by French artist JR, to mark the opening week of the inaugural festival in February 2021.
Inside Out is an art project that seeks to give everyone a platform to speak their truth and transforms messages of personal identity into giant works of art. For PHOTO 2021, up to 1000 portraits will be printed as posters and pasted on Fed Square's iconic main square. PHOTO 2021 is inviting people to submit photos of themselves and a personal statement answering, "What is your truth?". A selection of these texts will be posted online and on the Screen at Fed Square to accompany the portraits.
"In a time when the truth is being challenged, and newspapers are being silenced, this is a public call to arms," said PHOTO 2021 Artistic Director Elias Redstone. "The Inside Out Project gives everyone a platform to speak their truth."
"With isolation being felt by so many right now, particularly for Victorians, we look forward to celebrating our community in Fed Square once we can be in public together again. People will have the opportunity to see their faces presented as part of a city and state-wide celebration of photography," said Redstone.
"Fed Square is an iconic Melbourne destination that encourages communities to come together and express themselves, and so it seems fitting that the main square is serving as the canvas for what will be an incredible participatory artwork," said Fed Square CEO Xavier Csar.
"I can't wait to see the square transformed and I'd encourage locals and visitors to the city to take part in this activation and then come and see if you can find yourself in the sea of faces."
The Inside Out project has travelled from Ecuador to Nepal, and from Mexico to Palestine, inspiring group actions on varied themes such as hope, diversity, gender-based violence, climate change. Each Inside Out group action around the world is documented, archived and exhibited online. Over 260,000 people have participated in 129 countries to date, and PHOTO 2021's group action will be the largest scale project in Australia, with support from the City of Melbourne.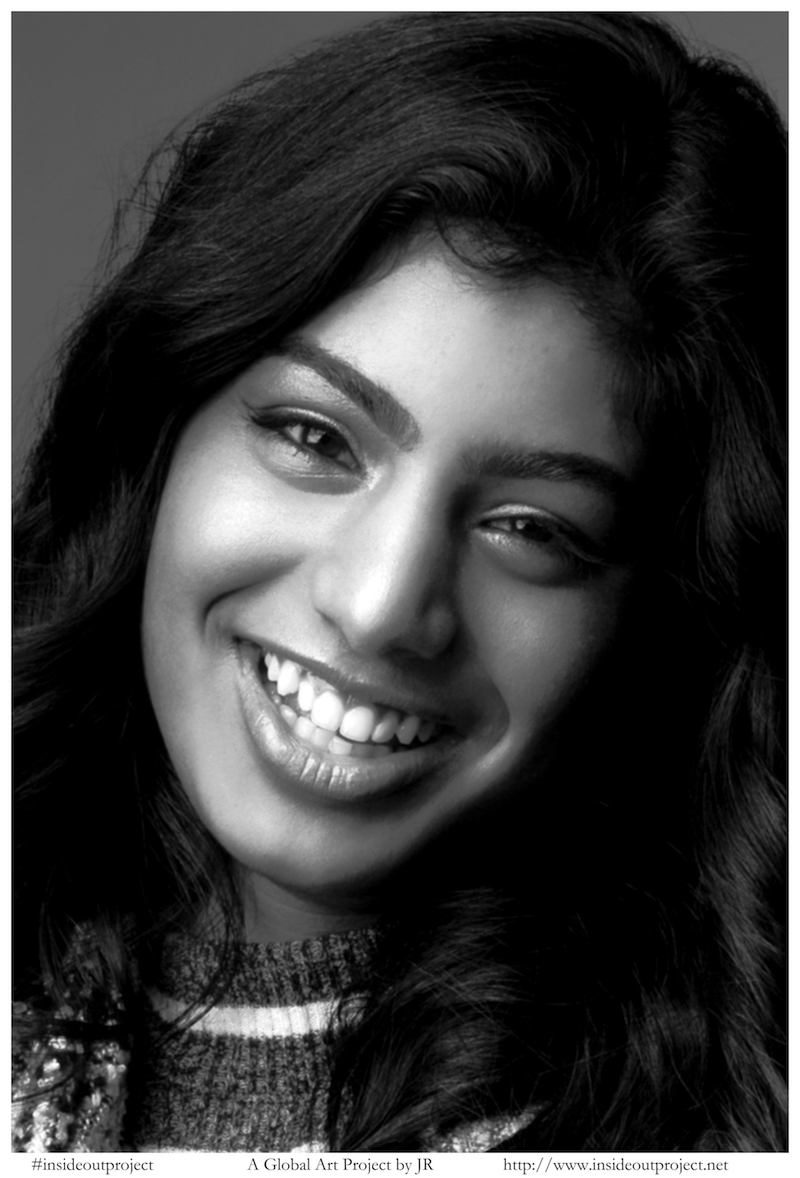 To take part, people can visit photo.org.au to submit a photo of themselves, along with a personal statement answering the question "What is Your Truth?". People can take their own photo or get family members or a housemate to take one for them. Portraits don't have to be professional quality, as long as they are over 1MB in size at 100 dpi and capture their face. Images of pets, backs of heads, groups of people and inanimate objects will not be accepted.
The inaugural PHOTO 2021 International Festival of Photography has announced its new dates, taking over Melbourne and regional Victoria from 18 February – 7 March 2021. Originally conceived as PHOTO 2020, the Festival was rescheduled in response to the COVID-19 pandemic. PHOTO 2021 is set to be Australia's largest and most significant photography event.
Audiences can expect to see powerful imagery by artists and photographers from across the world curated in response to the central theme – 'The Truth' – at outdoor sites in Melbourne, free exhibitions across Victoria, and an extensive public program.
The full PHOTO 2021 program will be released later this year.
For more information about PHOTO 2021 visit http://photo.au.org