https://tagg.com.au/hung-le-ben-knight/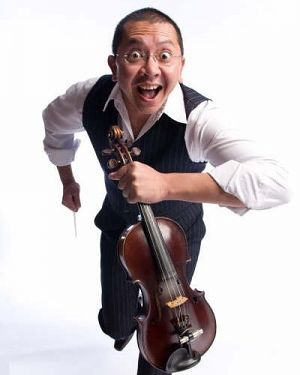 Hung is a favourite at the Montreal Just for Laughs Comedy Festival, Edinburgh Festival and Melbourne International Comedy Festival; and he has made and appeared in documentaries for the ABC, SBS, Discovery Channel. TV includes CNN, MTV, The Muppet Show, Wow Wow[Japan], London Weekend Television.
As an actor, Hung has featured in films such as The Wogboy, Fat Pizza, True Love and Chaos, Broken Hill and Sensitive New Age Killer.
His first book The Yellow Peril From Sin City was released through Penguin. His second, a children's book BarryNoodles & DaKillerBs is with Random House.
NOTE: The RRP listed is for a double pass. Single tickets may be taken up for this event. System defaults to a single ticket. Please select 2 from the drop down if you want a double pass.
Shows (Gold & Bronze Membership)
06/03/2019 8.00pm | Admin Fee $10.00 | Book Tickets
07/03/2019 8.00pm | Admin Fee $10.00 | Book Tickets
Comics Lounge
26 Errol St
North Melbourne, Victoria
3000
Australia