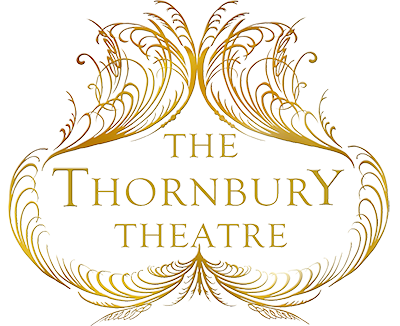 THE THORNBURY THEATRE
859 High Street, Thornbury, 3071
Phone: 03 9484 9831
It will be almost a year since The Anywheres first announced their album launch.
But finally on Sunday June 5 they get to perform for you. Love to see you there. It's an afternoon show so come out and enjoy the day.
Election day on Saturday. Don't forget to vote for people who support the arts. That doesn't include the Liberal Party.
Just announced
Tiny Teeny Stevies have just announced three shows in September on Saturday 17 and Sunday September 18. Select your tickets from our page.
Upcoming events
Jeff Duff returns for Bowie Unzipped on Sunday May 22.
Duffo has long been acknowledged as the closest thing to the real Bowie that Australian audiences will ever get to experience.

Together with his brilliant band, Jeff will add his unique voice to all of his post pandemic 2021Bowie shows, not only in Australia but also around the world.

Jeff's personal connection to Bowie is well documented. Bowie frequented Duffo's own shows when he was performing in London in the late 70's and early 80's.

Ironically, when Jeff returned to Australia in the late eighties, Bowie tracked him down when he discovered they were living next door to one another in Elizabeth Bay in Sydney a perfect example of serendipity!

Bowie's official website BowieNet has supported Duffo's career with glowing album reviews and the promotion of his Australian shows.
In Bowie's absence if you really want to experience the next best thing to the 'thin white duke', don't miss Jeff's upcoming shows with his all-star band.

Jeff try to impersonate Bowie, he simply does his own spectacular thing with the thin white dukes songs
If you closed your eyes, you could believe it was bowie on stage
Faster Louder Magazine
Tickets still available.
To win a double pass name your three fave Bowie tracks and email us.
Odette Friday May 29
After grinding through her Herald Tour during 2020 and 2021, with various rescheduled shows, Odette is back with an intimate set where she will captivate and entrance audiences all around Australia. She will be performing works of her 2020 album Herald including Feverbreak, Dwell, Amends and Herald as well as a number of unreleased songs.
Tickets now on sale.
Listen to Take it to the Heart.
The Anywheres album launch Sunday June 5.
Sunday June 5 sees the launch of the Anywheres debut album. Along with support from Riley Catherall this will be a night of harmony and sweet vocals.
The Anywhere's have been on a roll recently winning awards and generally impressing the hell out of everybody. Don't miss out.
Jerez Flamenco Friday July 8
Jerez Flamenco from Spain are presenting a night of Spanish entertainment on Friday July 8. Tickets now on sale.
The Elvis Big Band Saturday July 16
The Elvis Big Band are proud to announce their exciting new show, complete with dancers, visuals and more in their greatest spectacular yet!
Don't miss the live 14 piece spectacular in action, with their knock out celebration of the life and music of The King guaranteed to blow the roof off.
Tickets from here.
It is an amazing show with a spectacular set and costumes.
Jesse Dayton Friday July 29
Jesse Dayton is a great blues/country musician. He is also a published author. He will be at the Theatre on Friday July 29.
Tickets now on sale.
Ash Grunwald Friday September 30
Following his top-10 collaboration with Josh Teskey, 2020's Push The Blues Away, Ash Grunwald delivers his most personal album yet with Shout Into The Noise.
Working with Grammy-nominated songwriter and producer Lachlan Bostock from Mansionair, Ash has crafted the finest album of his career.
Ash Grunwald is now one of Australia's most successful blues musicians ever, with six top 50 albums and two APRA Awards. In addition, he's been nominated for five ARIA Awards and four AIR Awards, and he was named Best International Act at the LA Music Critic Awards in 2014. In 2019, Ash published his first book, Surf by Day, Jam by Night, which combined his two passions music and surfing.
Tickets now on sale.
Casey Donovan Saturday November 19
Casey Donovan has moved her show to Saturday November 19 2022. Another wonderful night coming up.